I have many kids that I see for problems with their writing, and many times it is not the legibility of their letters that is the problem, it is the spacing of the words.  I thought that if they could make their own spacers to use when writing, they might be more apt to use them.
I got some craft sticks which are the size of popsicle sticks and we colored them with permanent markers.  I had the kids make several so that if they got lost, they would still have one.  Maybe we can get all of the kids to want one too.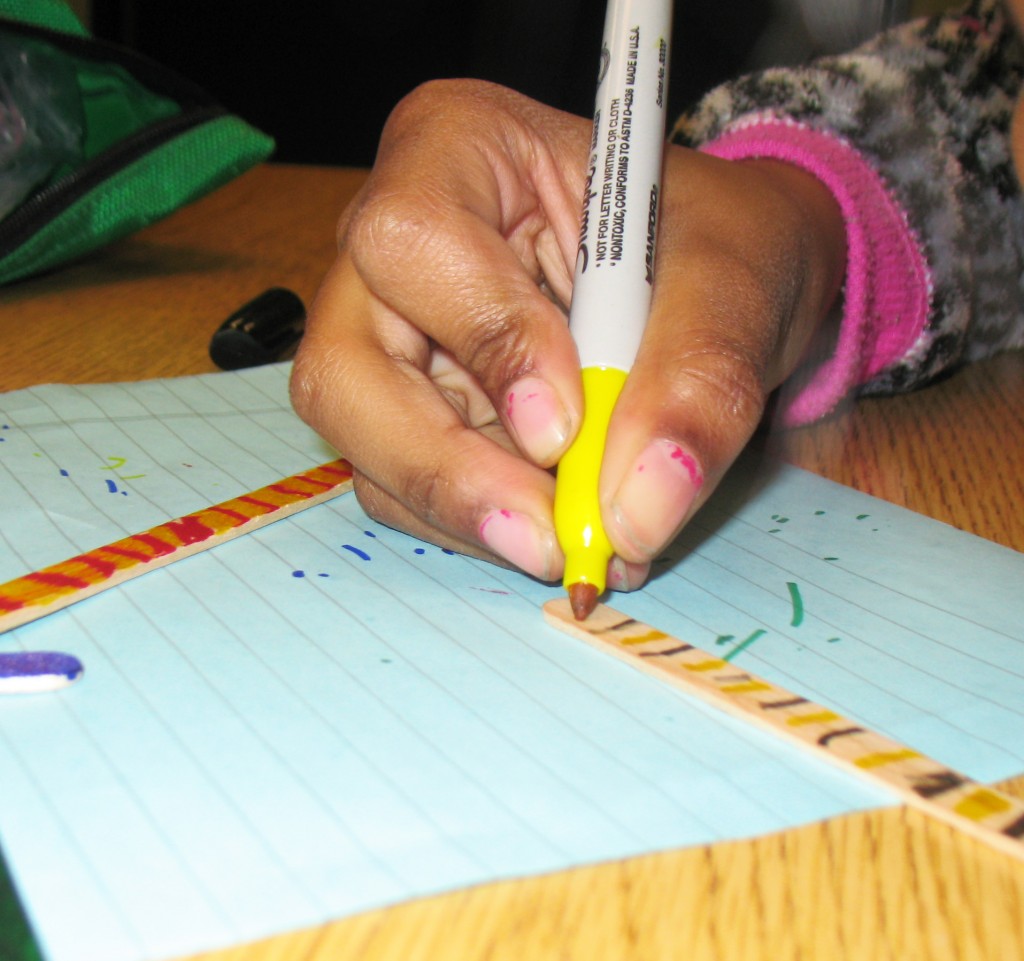 It really makes the writing more legible when the spaces are there.  Now to get the kids to use them.
Materials:
Looking to find printable activities? You can find them in the community shop



**** I often will link to things on Amazon. These are usually affiliate links that will pay me a couple of dollars if you happen to buy something while there. Any money made through the Amazon links goes back into this site and helps us keep it going. Thank You.
The following two tabs change content below.
Tonya is a pediatric Occupational Therapist, and loves creating things to work on skills and solve problems.