I finally completed another set of pencil adventures.  These have been partially done for ages, and I made a big push to finish them completely.  There are 7 of them, and include: The Cafeteria, Hawaiian Vacation, Ski Vacation, Halloween Haunted House, and 3 pages of race tracks that include race track letters to follow.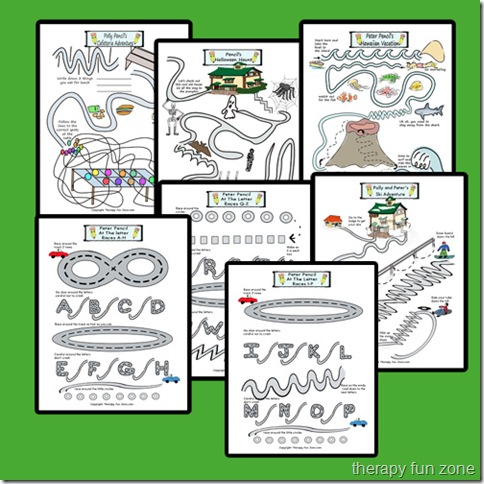 Since Halloween is coming soon, here is the haunted house adventure for you to download for free.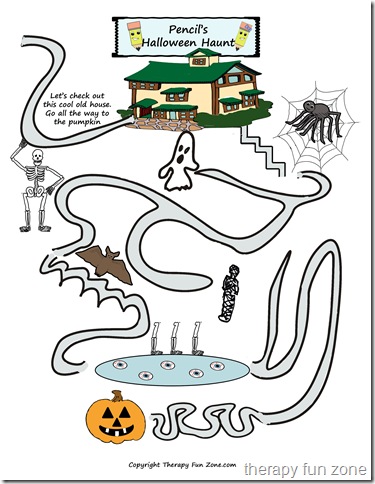 The whole pack of Pencil Adventures 9-15 is available in the shop.
They work on pencil control and fine motor skills.
Looking to find printable activities? You can find them in the community shop



**** I often will link to things on Amazon. These are usually affiliate links that will pay me a couple of dollars if you happen to buy something while there. Any money made through the Amazon links goes back into this site and helps us keep it going. Thank You.
The following two tabs change content below.
Tonya is a pediatric Occupational Therapist, and loves creating things to work on skills and solve problems.