Button Felt Christmas Tree
Felt button activities are fun to use when working on buttoning skills, and a Christmas tree lends itself really well to buttoning. I made a button Christmas tree, and you can button the circle ornaments onto the tree. To make your own, you just need some green felt for the tree, brown felt for the trunk, and colored felt for the ornaments.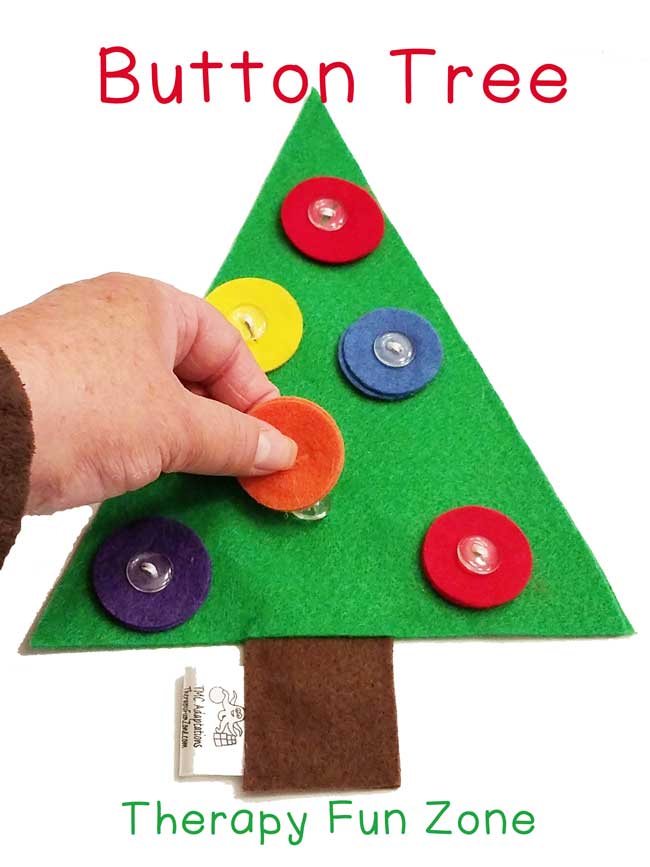 Cut your green felt into the tree shape and your brown felt into a small square. Then you need to make some 1 inch circles out of different colors of felt. You need to either sew your buttons onto the felt (I use small ribbon to attach them). Attach another piece of the green felt to the back of the one with the buttons sewn on to make it sturdy. I double all of my felt to make it sturdy.
If you don't want to make your own, you can get a button Christmas tree at the Therapy Fun Store.
Find more buttoning activities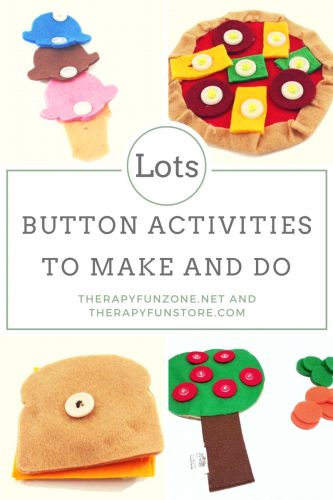 Save
Save