There is a new sponsor here at Therapy Fun Zone.  It is The Pocket Occupational Therapist.  This book is written by Cara Koscinski, who is an Occupational Therapist and a mother of two boys on the autism spectrum, and with sensory processing problems.  She certainly has experience from both working with kids and living with kids with special needs.  Her book has great reviews on amazon
, and looks like it would be useful in many ways.  Cara also has an online live course that will be happening in October called Behavioral and Daily Challenges with Children with Autism.  Go check out her website, and her facebook page.  She has some CDs available to help kids get desensitized to sounds around school and around town.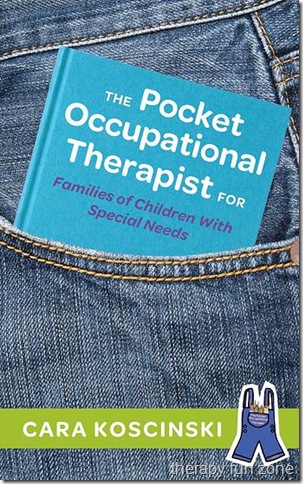 Be sure to check out our other sponsor Your Therapy Source.  They have lots of print outs to work on different skills.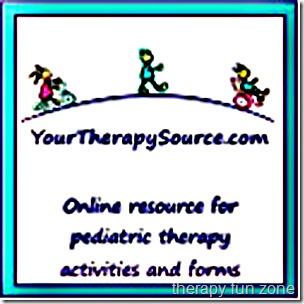 Looking For More? Try these categories
The following two tabs change content below.
Tonya is a pediatric Occupational Therapist, and loves creating things to work on skills and solve problems.
Latest posts by Therapy Fun Zone (see all)