When I was a kid, I spent hours making these felt and pom pom animals. I have had the pom poms in a box all these years, but could only find a couple of the hand made patterns that I used back then, so I made some new patterns.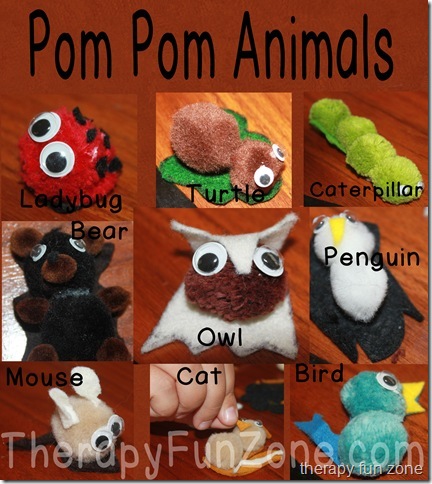 You print out the patterns on cardstock (and I laminated mine), then cut them out. You then trace around the pattern onto a scrap of colored felt (you could probably use construction paper or fun foam too). You cut out the felt piece, and glue your pom poms onto the felt. Add eyes and other pieces of color such as a beak, spots, mouth, and you are done.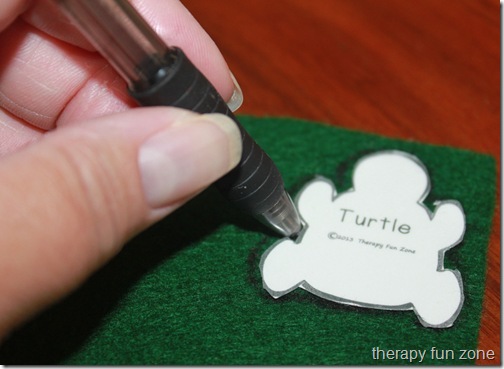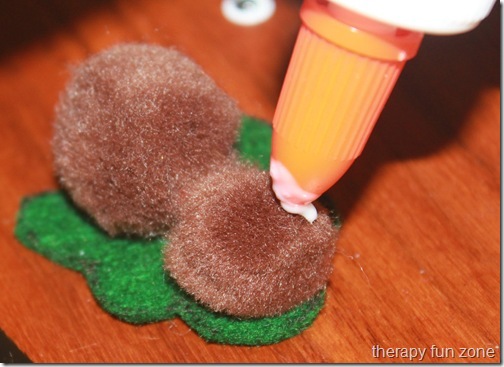 When I used to make them, we added magnets to the back of them in order to stick them on the fridge.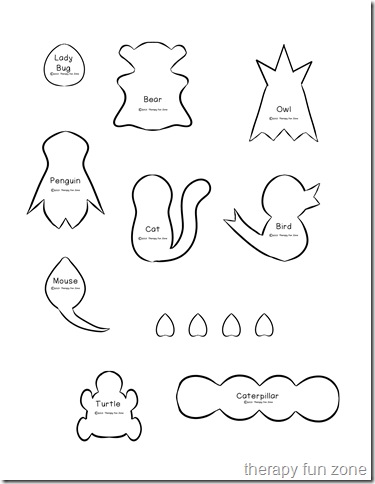 Materials:
Skills:
Fine motor
Scissor cutting
Save
Save

Looking For More? Try these categories
The following two tabs change content below.
Tonya is a pediatric Occupational Therapist, and loves creating things to work on skills and solve problems.
Latest posts by Therapy Fun Zone (see all)