I ran across this little car on Amazon called the Doodle-Track Car
.  You draw a black line, and it has a sensor that will follow the line.  I thought that this car would fit into my road theme, and kids would have fun drawing lines for the car to follow.  I modified my road maps in order to have a white road so that the black line would show up.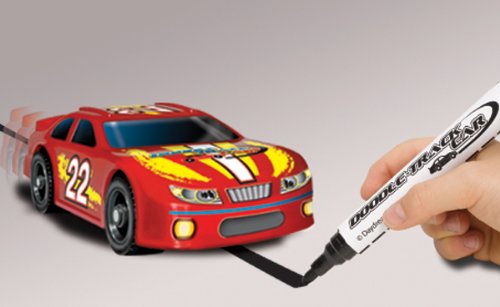 You have to draw carefully so that the corners aren't too tight or the car misses the turn.  You also have to use a dry erase crayon rather than a marker.  It works well on plain paper too.  Here is a little video clip that I made of the car following the line.   (yay, my first uploaded video).
Looking to find printable activities? You can find them in the community shop



**** I often will link to things on Amazon. These are usually affiliate links that will pay me a couple of dollars if you happen to buy something while there. Any money made through the Amazon links goes back into this site and helps us keep it going. Thank You.
The following two tabs change content below.
Tonya is a pediatric Occupational Therapist, and loves creating things to work on skills and solve problems.