A fun activity that we did at a Zaner Bloser workshop that I went to while at the OTAC spring fling, were these pages with paths on them. You place a metal piece on the path (I used a metal nut) with a magnet underneath. Then you move the magnet to make your piece follow the path.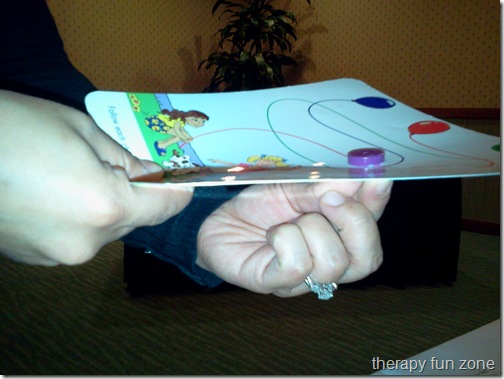 I thought that I would try this out with the pencil adventures, and it works perfectly. The ones I am using have been laminated

so they are a little stiff.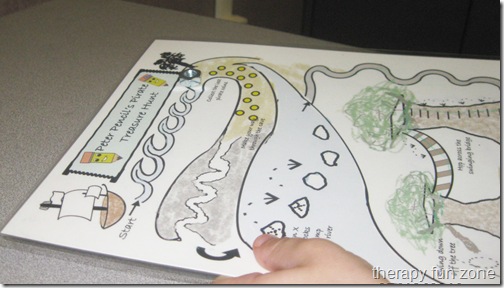 It takes some thought and motor planning to move your hand in the right direction when your hand is hidden under the paper.
Materials:
Skills:
Fine motor
Motor planning
Visual motor
Looking to find printable activities? You can find them in the community shop



**** I often will link to things on Amazon. These are usually affiliate links that will pay me a couple of dollars if you happen to buy something while there. Any money made through the Amazon links goes back into this site and helps us keep it going. Thank You.
The following two tabs change content below.
Tonya is a pediatric Occupational Therapist, and loves creating things to work on skills and solve problems.