I saw this cute little creature on Pinterest, but it originally came from a blog called The Preschool Experiment.  He was so easy to make, and adds some fun to placing objects into a container.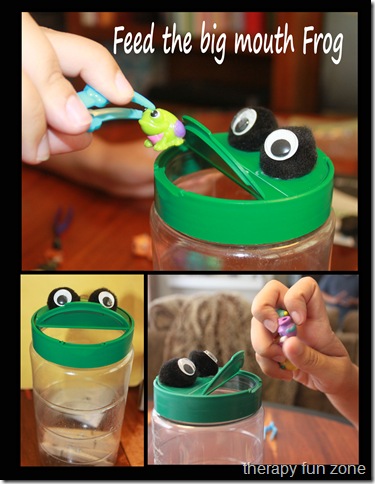 He is made out of a clean parmesan cheese container, and all he needs is pom pom eyes with googly eyes glued on.  I recommend using hot glue or another strong glue because they can pop off easily.  We then fed squinkies to the frog (and I see in the picture that we fed a frog to the frog), and practiced fine motor skills using tweezers and in-hand manipulation by holding a bunch of squinkies at the same time.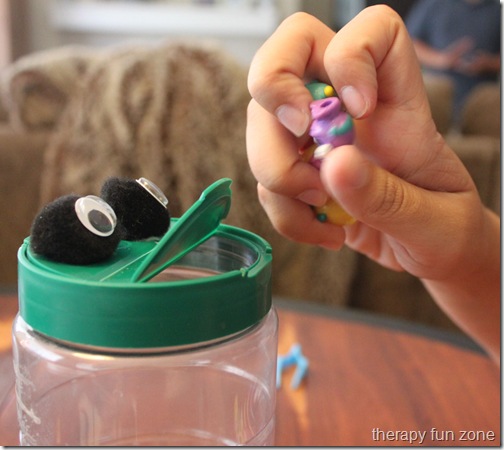 You could use pom poms to put in his mouth, or any other small object.  I would also use chopsticks or clothespins to work on some other strengthening.
Materials:
parmesan container
pom poms
googly eyes
Skills:
fine motor
in hand manipulation
Looking to find printable activities? You can find them in the community shop



**** I often will link to things on Amazon. These are usually affiliate links that will pay me a couple of dollars if you happen to buy something while there. Any money made through the Amazon links goes back into this site and helps us keep it going. Thank You.
The following two tabs change content below.
Tonya is a pediatric Occupational Therapist, and loves creating things to work on skills and solve problems.