When learning to button, it is easier to button large buttons on fabric that you are holding rather than fabric that is on your body. In order to practice this skill, I made a "button snake".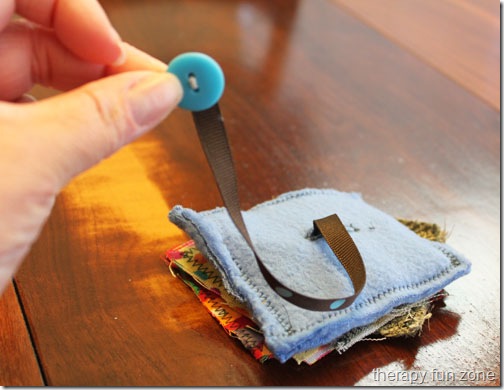 It is a very simple activity of squares of fabric with button holes in the center. I then stitched a large button on one end of a piece of ribbon, and a smaller button on the other end. The large button is a stopper, and doesn't fit through the hole.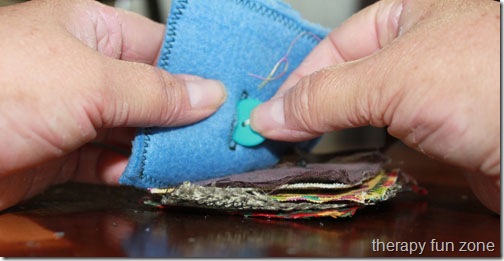 This activity is possibly the easiest one involving buttons and fabric. The button push-ins activity is easier, but does not involve fabric.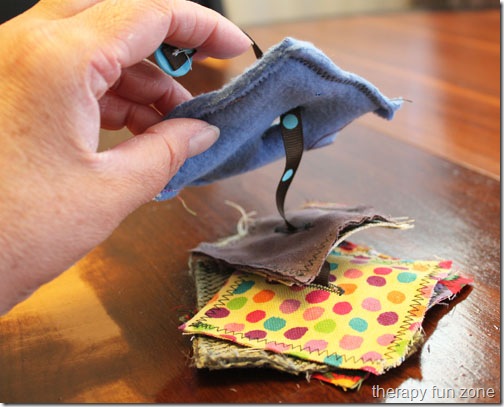 Some learn to dress dolls
have easy buttons to practice on, but others are still harder than practicing on a fabric button snake. I enjoy using the button food to practice buttons with.
Materials:
Fabric squares with button holes
Ribbon
Large button
Smaller button
Skills:
Fine motor
Bimanual
Visual perceptual
Adl
Buttoning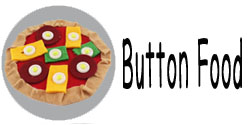 Save