OT Month Giveaway of a Munchy Ball Pond Jump Game and a download
To celebrate OT month, it is time for a giveaway.  The most popular choice is the Munchy Ball pond jump game with four balls.  Second up is a download of your choice.  The first one is only open to those in the U.S., but the download can be open to anyone.  They are separate giveaways so you have to enter both of them if you want a chance to win both of them.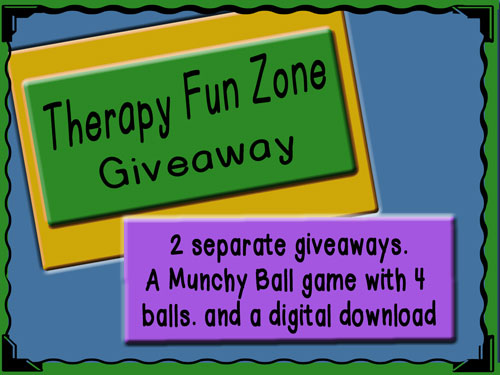 Did you know that you can now buy the Munchy Ball game on Amazon?
Just enter in the rafflecopter, and I would love a message in the comments about what your favorite fine motor activity is.
Good luck.
a Rafflecopter giveaway
a Rafflecopter giveaway