I made a finger exerciser out of Hyperflex Stretchy String . It was really easy to make, and would be perfect to work on strengthening finger extensor muscles in really weak hands. I envision using it with kids who have hemiplegia.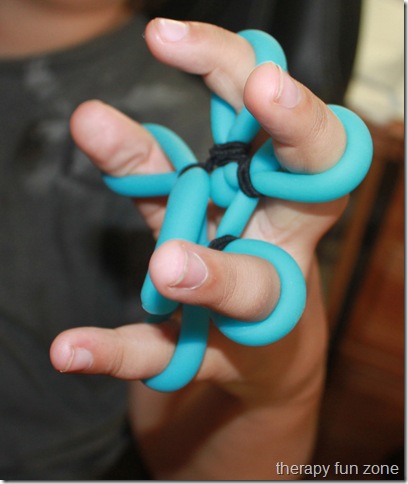 Theraputty is the standby hand strengthening tool, but it is hard to work on finger extensors with putty. I often will wrap the putty around the hand and fingers and then have kids try to open their hand against the resistance.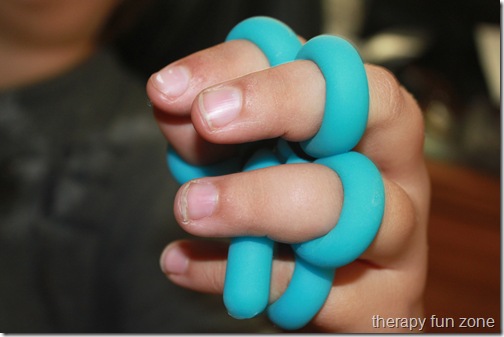 To make this finger exerciser, I used some stretchy string and some hair ties to make 5 loops out of the stretchy string.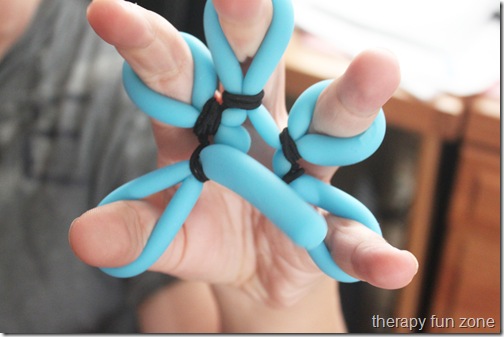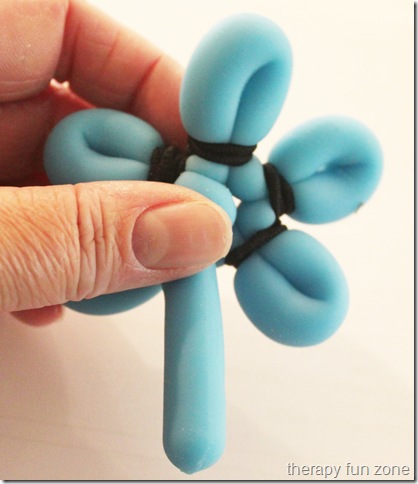 Materials":
Stretchy String
hair ties
Skills:
finger strength
fine motor
Looking to find printable activities? You can find them in the community shop



**** I often will link to things on Amazon. These are usually affiliate links that will pay me a couple of dollars if you happen to buy something while there. Any money made through the Amazon links goes back into this site and helps us keep it going. Thank You.
The following two tabs change content below.
Tonya is a pediatric Occupational Therapist, and loves creating things to work on skills and solve problems.