I Love Bugs in Activities
I love using bugs in my therapy activities, and the kids seem to like them too.  We use them a lot in fine motor activities, and work in some larger muscle groups during our activities as well.  Here are some of my favorite bug activities that I have done, and some from some other therapists as well.
First off, I have the Munchy ball eat little bug erasers.  This makes sense to the kids, and works well in the pond jump game.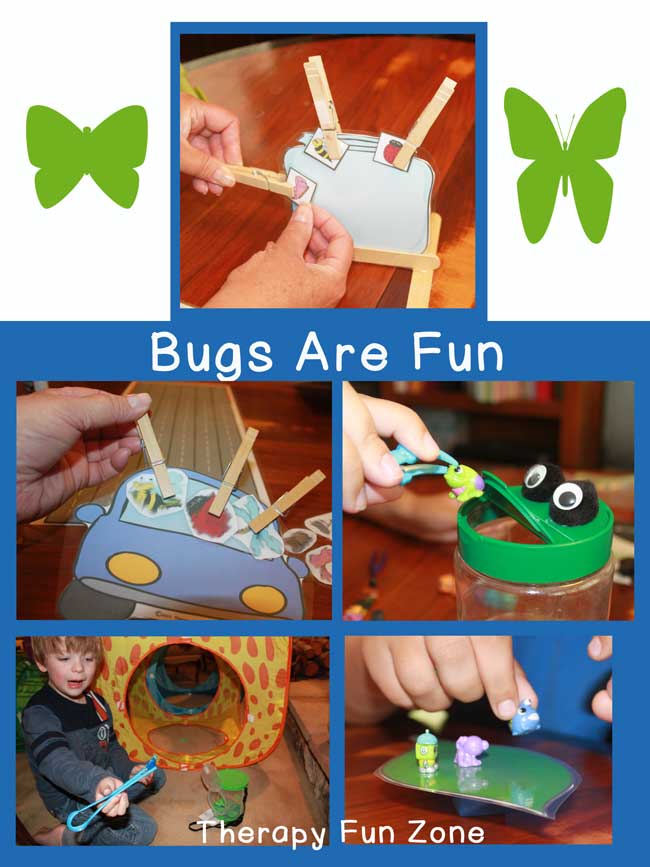 I have clothespin games that use bugs, feeding bugs to a jar, catching bugs and putting them into a bug house, and balancing bugs on a leaf.  We use a lot of tongs, clothespins, and chopsticks with the bugs.
The Inspired Tree House has a game that they use for gross motor activities with bugs.  They call it bugs on a windshield.  You are a live bug that has to hang on tight to the windshield (swing or scooterboard) to keep from falling off until it comes to a stop.
Check out the really cute bug playdough mats at Picklebums.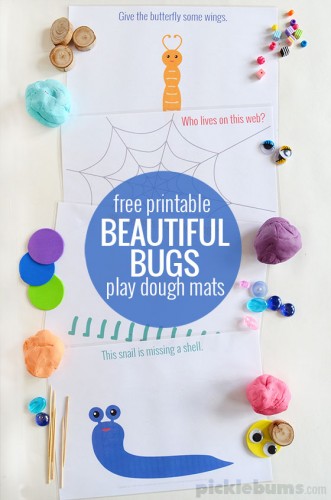 I really like using bugs.  What are your favorite activities to do with bugs?
You can find a little bug jar in the store.