In Occupational Therapy, our whole job is centered on making life a little easier and making sure that people can be successful.  Most of what I post about are activities to work on specific problem areas, but I have posted a few things that could be considered general life hacks.  Most of my tips are related to kids since I work with and spend most of my time with kids.  This month several OT associations are having an #OTLifeHack campaign to share tips through the power of social media.  I have compiled some tips along with some other OT bloggers (check out the list of other blogs with life hacks at the end of this post).
Something that I use on a daily basis is the spring type of training chopsticks to take toast out of the toaster.  Keeps my fingers from getting burned.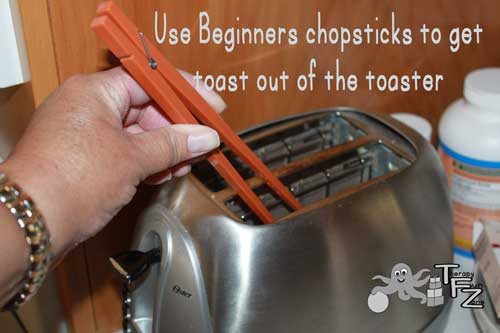 I made the clothespin uno game to work on finger strengthening while playing, but it would work great with young children who can't quite hold all of the cards well.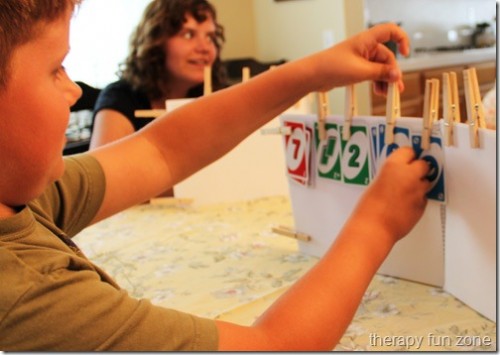 Other items you can use to hold cards are:
2 old computer cds or dvds that are partially stuck together
a pool noodle cut in half with a slit in it
duct tape sleeve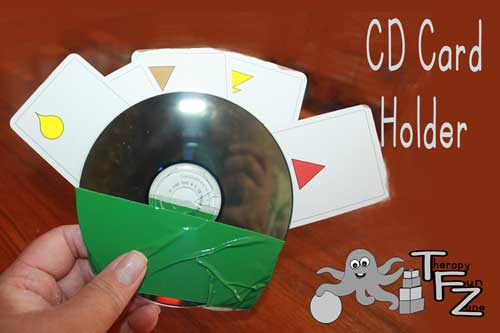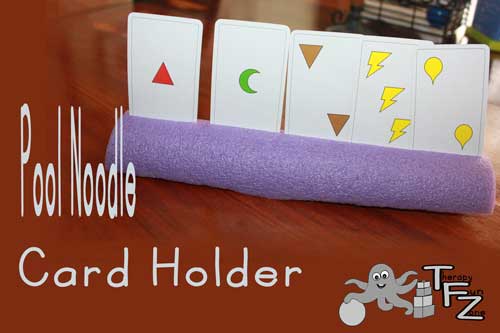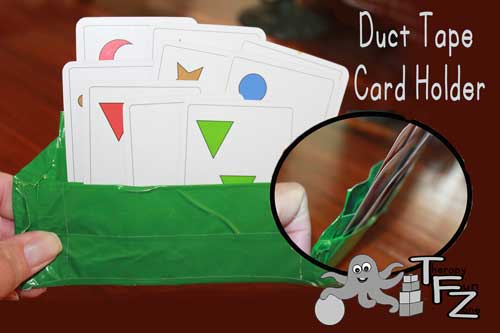 Other items that I have posted about are Putting a stretchy band around the legs of a chair to let fidgety kids stay busy.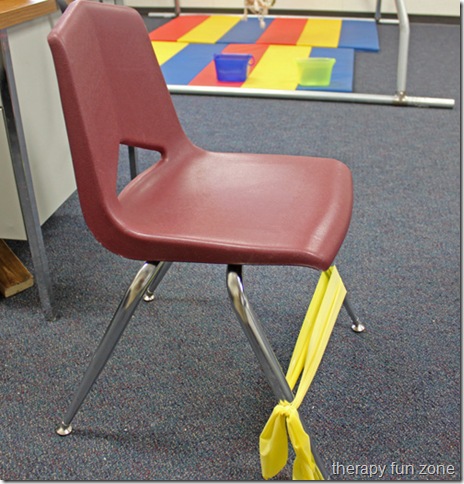 Using the honey bear cup to work on learning to drink from a straw.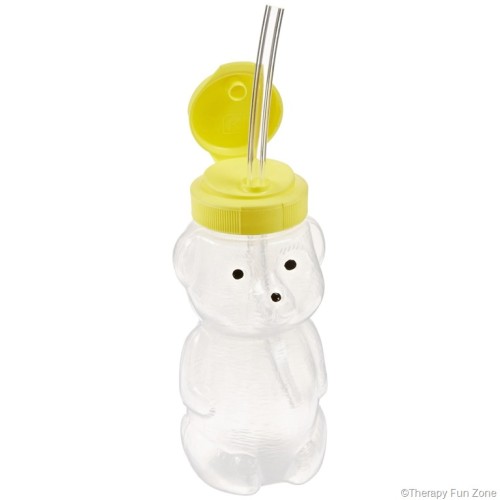 Hold a toy in your palm when learning to write with a pencil.  It stabilizes the hand.  I have a post on ways to encourage a mature grasp.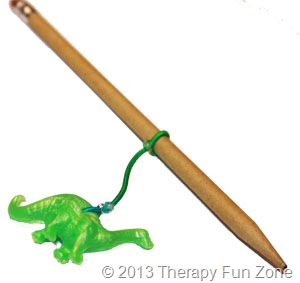 Use stretchy string to make your own finger strengthener.
Go check out other tips at: